The Slow Show today has quite a dark start to it but it gets a bit more optimistic towards the end. Just goes to show you that sometimes you have to look things through before you get all depressed and shoot yourself in the head. :)
Direct link too:
http://pod.icast.co.il/moka_150110.mp3
Sleepytime Gorilla Museum
The tracklist contains the following items, I've checked it twice.
| | |
| --- | --- |
| | |
| | |
| A Hymn to the Morning Star | Sleepytime Gorilla Museum |
| | |
| | |
| | |
| | |
| | |
| | |
| | |
| | |
| | |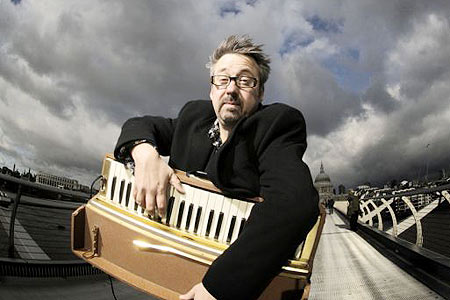 William D. Drake
Also visitable here:
http://www.106fm.co.il/tracks/10226